Communications at

United Nations World Food Programme India
WHO
United Nations World Food Programme or UNWFP has been working in India since 1963, with work transitioning from food distribution to technical assistance since the country achieved self-sufficiency in cereal production.
With the Indian Government now providing its own food distribution systems, WFP India's work focuses on supporting the strengthening of these systems to ensure they become more efficient and reach the people who need them most.
WHAT
At UNWFP, I joined to start their digital communications vertical, but during the covid19 crisis, I have managed the Country Office's Communications.
​
​
THE CHALLENGE
Having joined just one week before India went under lockdown owing to the pandemic, it has been a trying time.
However, I have the opportunity to contribute in multiple ways to take charge of crisis communications for the largest UN agency in the second-most populous country in the world. Totally owe this to a great country director and an amazingly committed team.
Between Communications for Behaviour Change and Twiplomacy
UNWFP India has worked closely with the Indian government for the past five decades, and therefore everything we do is to assist the central, as well as state governments, implement their food security based programmes (via improving food supply chains as well as addressing malnutrition or gender-based challenges in food distribution) better. All communications, therefore, reflects this attitude of collaborative action across civil society, governments and corporations.
1. Twitter & Youtube
Stratergised, created and curated content for UNWFP India's Twitter, to establish and build relationships within the food and nutrition community space- researchers, bloggers, UN agencies as well as governaments.
3. Multimedia Content:
Illustrations & Design
I am also responsible for creating multimedia content for use on bulletins and social media. GIFs, graphics and illustrations have been my key go-to content formats in this regard
5. Programme Communications
Have also supported programme teams at India country office with their programme communication needs- be it through storyboarding social & behaviour change communication material like animated videos that spread awareness about how one can prevent the spread of COVID in multiple languages or radio jingles that were to be used by Indian states' governaments.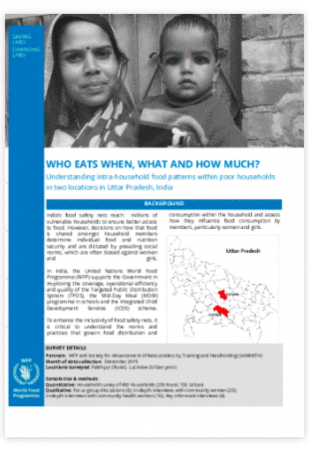 2. Bulletins, and Guidelines
I am also responsible for managing all forms of media queries and requests for UNWFP India. Along with that I also design and edit all bulletins and guidelines for our external audience.
4. Media Relations & Talking points
I have also been responsible for managing all forms of media queries and requests for UNWFP India. Have also assisted our Country Director with events' talking points as well as opinion articles.
6. Develop website for WFP Trust for India
Working closely with the partnerships and fundraising team at the country office, I developed and designed WFP Trust for India's website; a non-profit entity incubated by WFP India.
View the site here: https://www.wfptrustforindia.org/
A creative made by WFP Headquarters for the Nobel Peace Prize win
Conclusion:
Recently, WFP won the Nobel Peace Prize 2020 for its resilience and commitment towards eliminating hunger, especially during covid as conflicts and disease continued to rise. This was a humbling and motivating recognition for WFP staff including me, and the I hope to keep the good work going!